Leigh Ann Chow

Even though schools are not full-time virtual this year, your students will still likely still participate in activities that require listening and/or speaking while using an electronic device. Investing in a decent pair of headphones can dramatically improve this experience for both students and teachers.
Although the terms "headphones" and "headsets" are sometimes used interchangeably, there is a difference. Headphones generally do not have a microphone and are best for listening-only activities. Headsets, which come with a positionable boom microphone, are designed for both listening and speaking. As a teacher, you will likely be speaking either in real time or when recording screen casts, so opting for a high-quality headset is a wise investment.
Whichever style you need, we've got you covered! Here are our top picks for the best student headphones as well as headsets for both students and teachers.
(Just a heads up! WeAreTeachers may collect a share of sales from the links on this page. We only recommend items our team loves!)
Best Student Headphones
Sony MDR-ZX110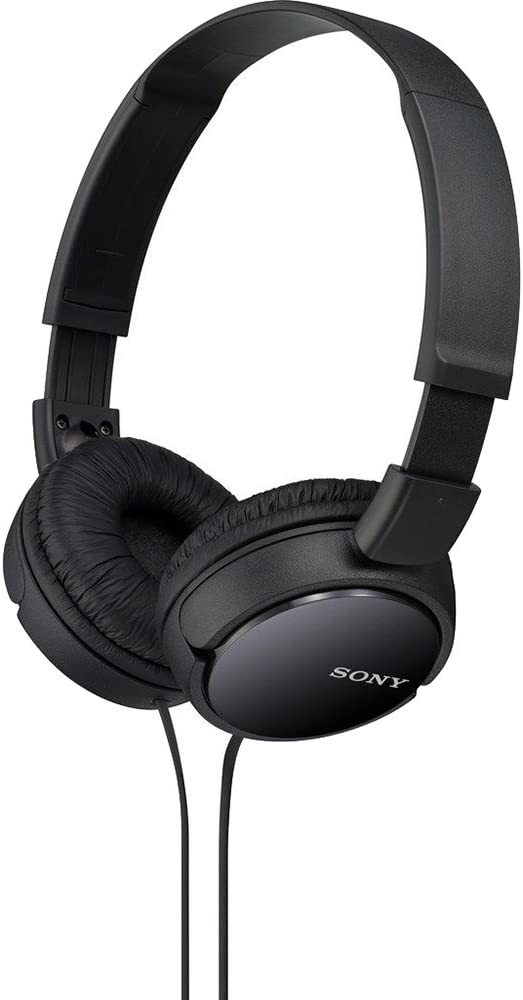 For those looking for a basic, quality pair of on-ear headphones, the ZX-110's 30-millimeter driver unit offers good sound for a bargain price. The 3.5-millimeter headphone jack gives plug-and-play flexibility with most standard devices. Those looking built-in microphone can get one for an extra $20 or so. Like the Sony CH-110's (see below), the on-ear cups swivel flat for easy storage and portability.
User Review: One parent who bought these for her third-grader was pleased with how comfortable these headphones were and how well they held up: "My daughter said she wants to still use these next year since they're so comfortable, especially while she's wearing her glasses. Honestly, one school year is what I'd hope to get from these at this value. I'm kind of excited they're still going strong!"
Price: Under $10 without mic/Under $30 with mic
Buy It: Sony MDR ZX-110/Amazon
GumDrop Droptech B1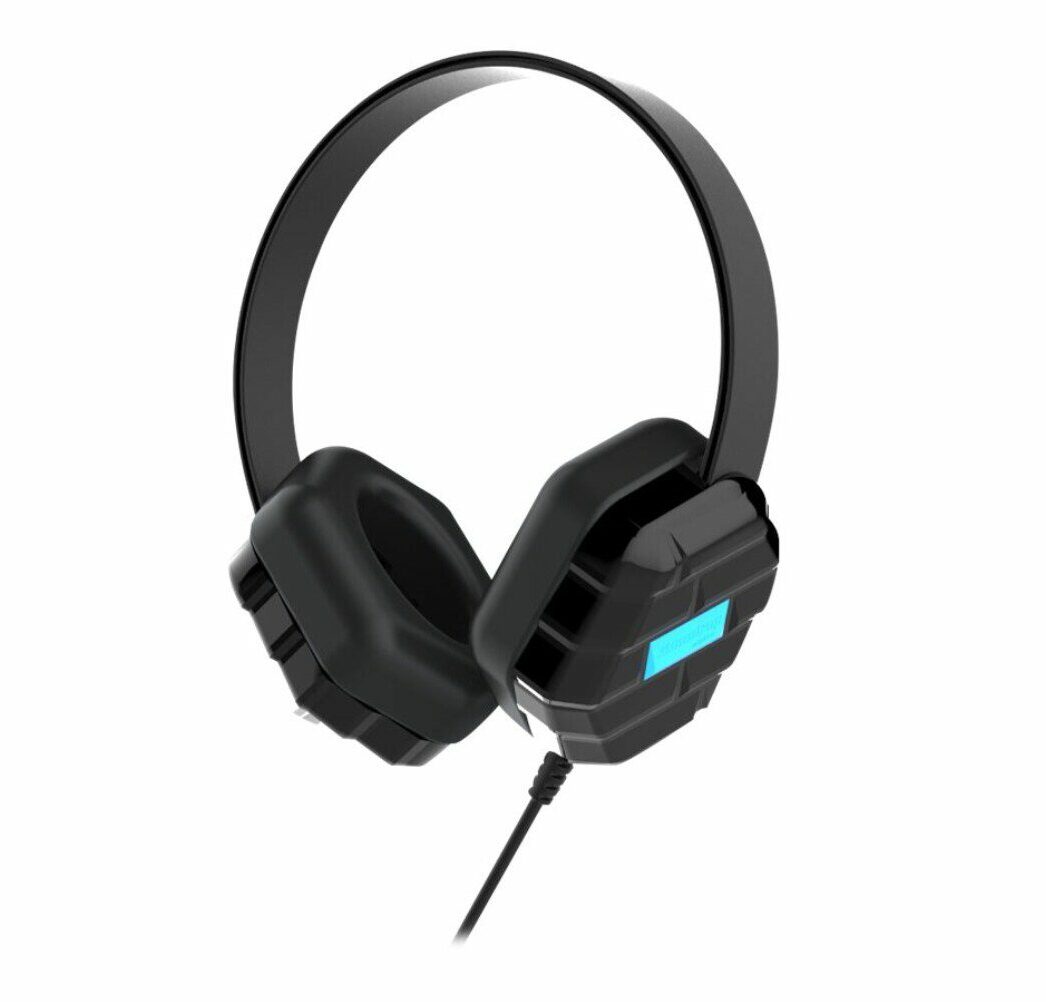 These basic wired headphones are a great choice especially for younger students. Constructed of durable plastic, they can withstand a drop test of four feet. The six-foot tangle-proof braided cord is chew-resistant and ruggedly constructed earphone pads wipe clean with ease. A 3.5 millimeter headphone jack makes the GumDrops compatible with most devices and the plug-and-play design offer students (and parents) a hassle-free hookup. Color choices include black, blue, or red.
User Review: One parent attested to the durability of this model: "My nine year old who has destroyed about five over-ear headsets and 10+ pair of earbuds has not destroyed this [pair] yet. Fingers crossed."
Price: Under $20
Buy It: GumDrop Droptech B1/Amazon
Lilgadgets Untangled Pro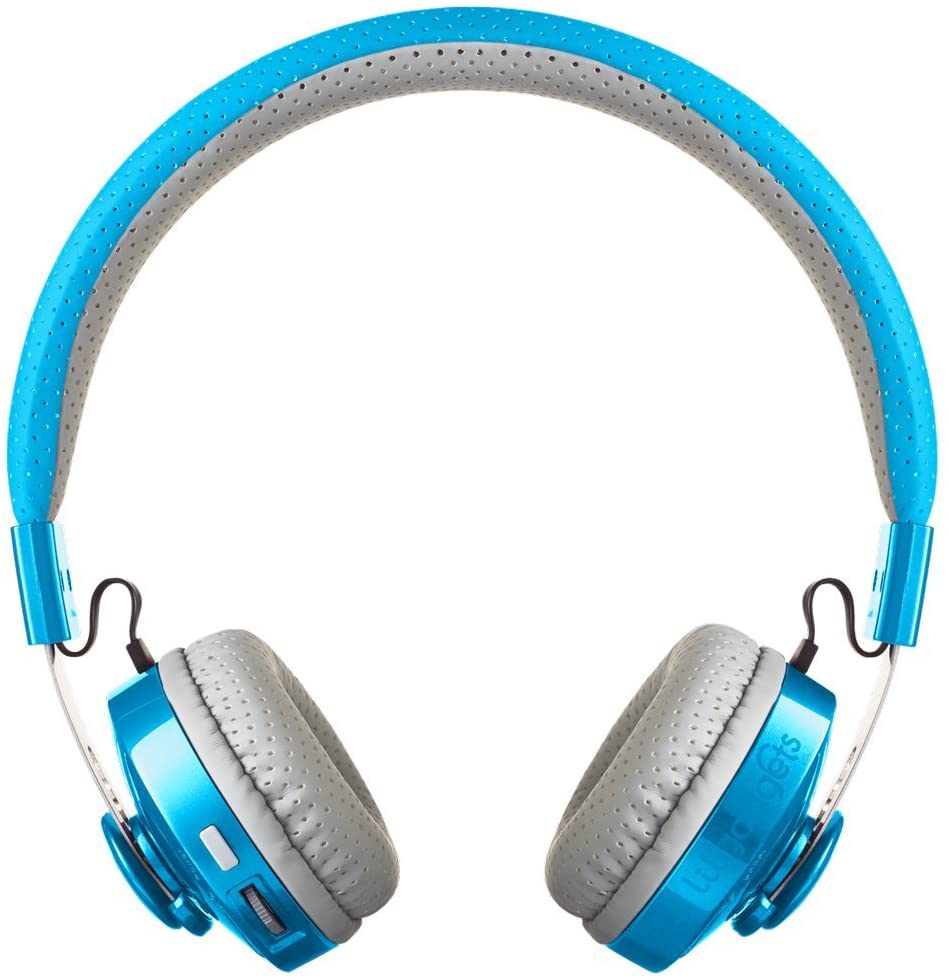 If your younger student is ready to cut the cord, these Bluetooth-enabled headphones will give them the freedom to go wireless. A built-in microphone allows students to speak and listen. Constructed of polycarbonate covered in SoftTouch mesh, these on-ear headphones are both durable and comfortable. The battery lasts for 12 hours and can be recharged with an included USB cord. An added bonus with these headphones is a built-in SharePort feature that allows multiple headphones to be connected to one device without a splitter. Students can choose from six colors and four patterns.
User Review: One kindergarten teacher expressed her satisfaction with her purchase: "I was looking for headphones to use in my classroom with iPads. These are perfect! They fit the students comfortably. They work great and they are well made. I am placing am order for 4 more sets!"
Price: Under $55
Buy It: Lilgadgets Untangled Pro/Amazon
Sony WH-CH510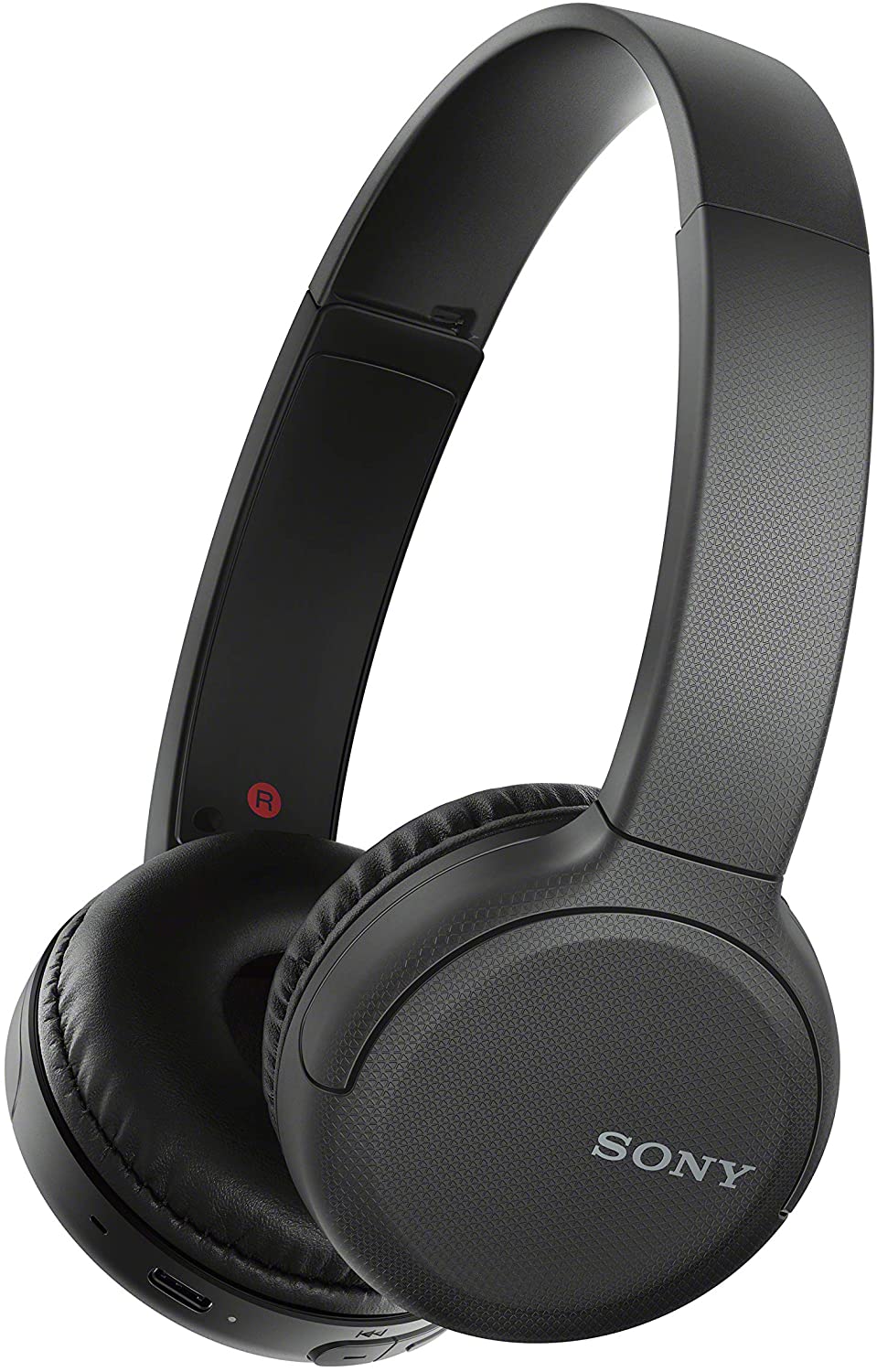 For older students wishing to go wireless, this affordable set pairs easily with  Bluetooth-enabled devices and includes a built-in microphone that can be connected to Siri or other voice assistant technology. A 30-millimeter driver unit improves audio performance and the quick-charging, long-lasting battery will give listeners 90 minutes of playback on just a 10 minute charge and runs for 35 hours on a full charge (although many reviewers reported much longer battery life). The on-ear cups swivel flat for easy storage and portability.
User Review: One parent who purchased these for her son said that the WH-CH510's "feel more durable than a lot of the headphones out there. I feel like, if you're on a budget or just not wanting to spend hundreds on a pair of headphones — if you're a child, teen or adult — these work really well. I'm so glad we found these. I'm extremely happy. And our picky son is happy, too."
Price: Under $40
Buy It: Sony WH-CH510/Amazon
Earfun Air True Wireless Earbuds

Another wireless possibility for older students who are ready for earbuds, is this more reasonably priced pair that boasts dual 6-millimeter composite drivers for impressive sound quality and noise-cancelling call technology to block out background noise. Each earbud has two built-in microphones to ensure voice clarity. Bluetooth 5.0 provides a stable connection and easy pairing with Bluetooth-enabled devices. At less than half the cost of a pair of Apple AirPods, this the Earfun earbuds might be a wise first investment for a damage- or loss-prone teen.
User Review: Many reviewers raved about the value of these earbuds in relation to higher-priced competition: One user said, "These are fantastic substitute for AirPods. If your not a brand snob or an audiophile, save yourself $100 and just buy these over Apple's version."
Price: Under $70
Buy It: Earfun Air True Wireless Earbuds/Amazon
Best Student & Teacher Headsets
Logitech H111 for Education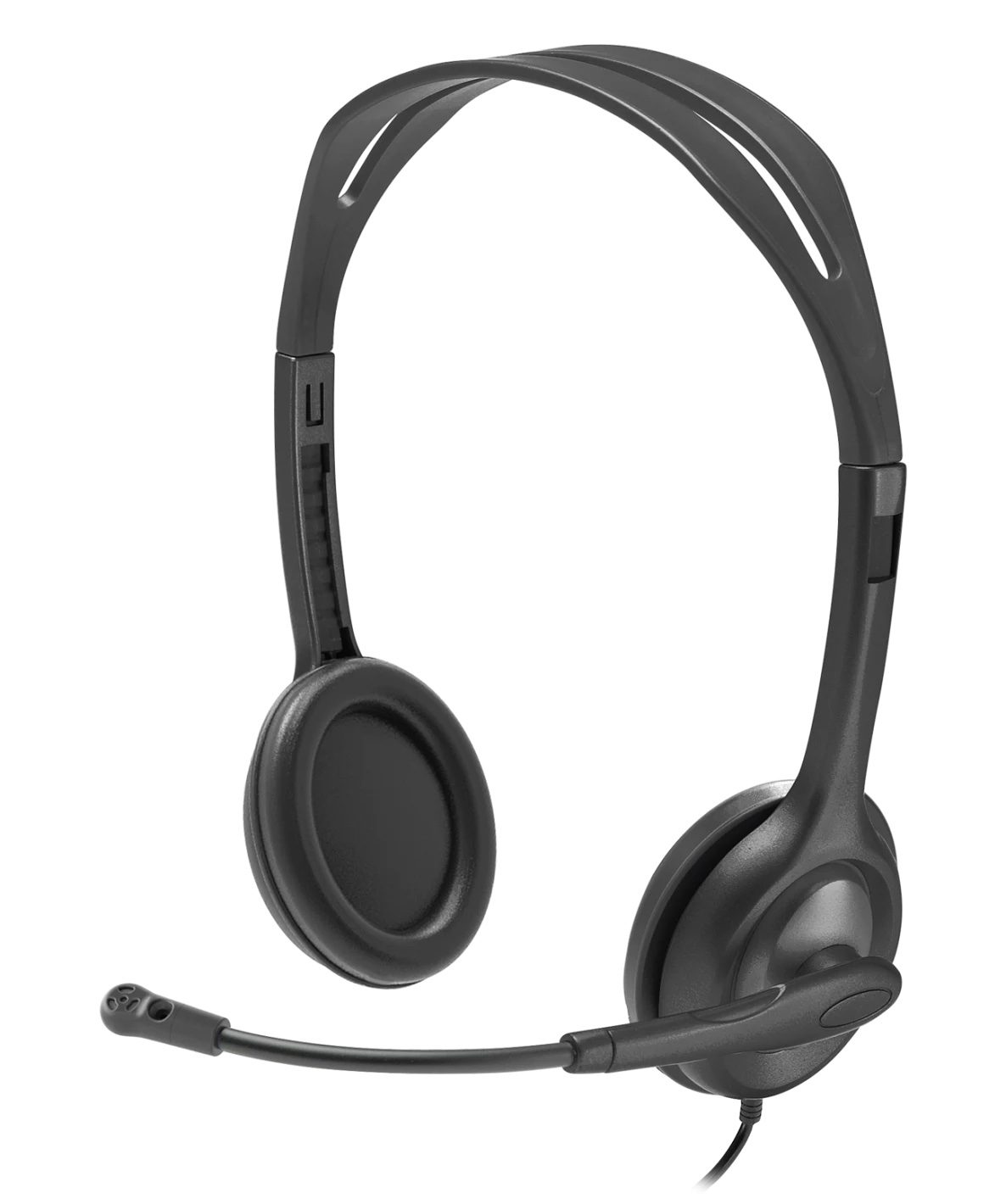 A great choice for teachers looking for an affordable, durable headset. The "for education" model (available from the Logitech store) is equipped with easily sanitized leatherette headphone covers for cleaner, safer classroom use. In addition to full stereo sound, this headset features a noise-cancelling microphone that can rotate to be worn on the left or the right. In short, this entry-level model has much to recommend it.
User Review: Most users praised this budget option for the value. This one summed it up, saying, "Cheap, reliable, decent sound for the price, a quality mic. If you need an inexpensive headset, look no further."
Price: Under $15
Buy It: Logitech H111 for Education/Logitech Store
GumDrop Droptech B1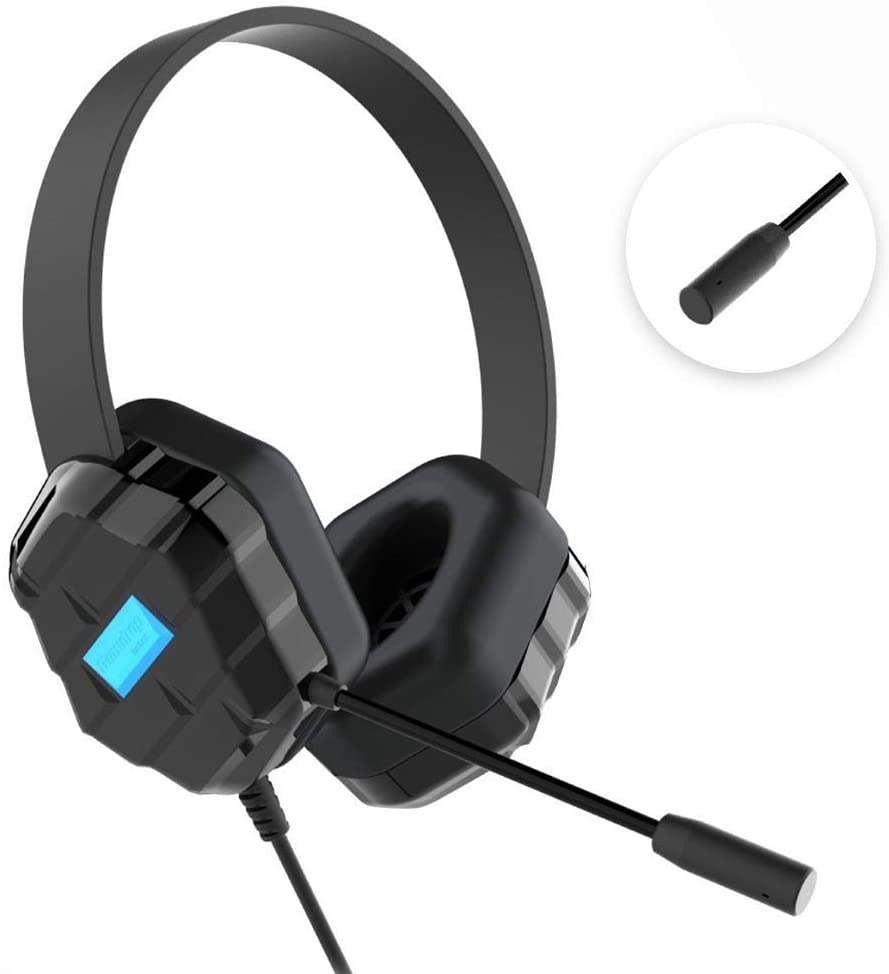 For a list price within a few dollars of the GumDrop DropTech Headphones (see above), this model comes with a unidirectional, noise-cancelling microphone. The headset version also comes complete with all the student-friendly features like rugged, easily cleaned earpieces and tangle-free, chew-proof cord as well as three color choices.
User Review: One teacher testified to this headset's value in the classroom: "I've used this headset … when kids have to record themselves for a project that they are creating. The over-the-ear headset is PERFECT for students who need to concentrate on their script and focus on their presentation!"
Price: Under $20
Buy It: GumDrop DropTech B1 Headset/Amazon
Logitech H540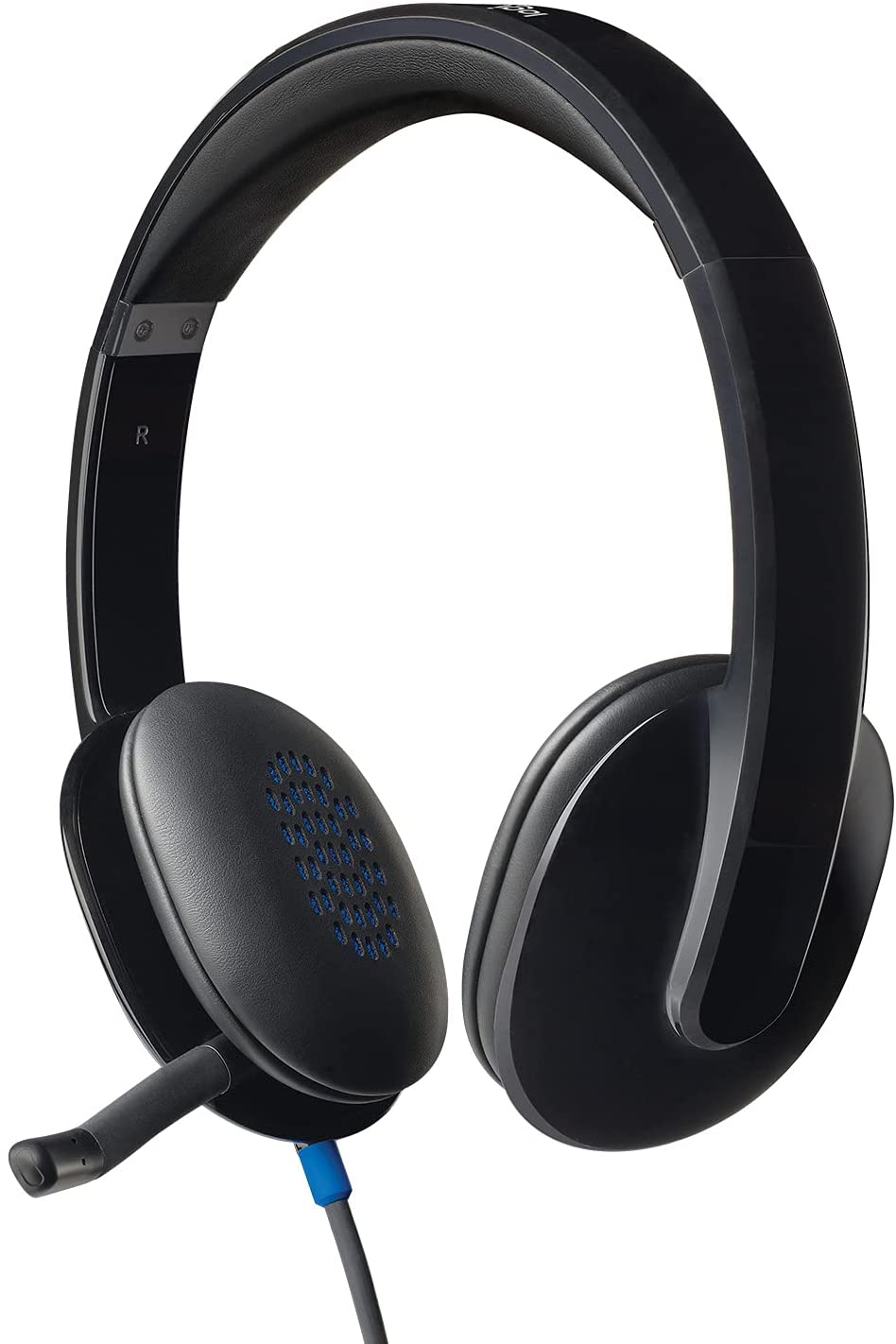 This full-featured plug-and-play headset offers high-definition sound and a noise-cancelling microphone with on-ear controls. The right-side boom mic actually tucks up into the headband when not in use, a thoughtful feature for those who use the headset for both listening and conversing. The headphone cups and headband are extra-padded for comfortable use. One absolute plus for frequent Zoomers: No more, "Mrs. Stevens, you're muted …" This pair comes with a mute indicator light!
User Review: One user related how they used this headset for voice dictation and that the microphone "greatly improve[d] the recognition" of their dictation. They summed it up by saying, "I have had multiple headsets over the years and this Logitech is the best I have ever had without spending hundreds of dollars."
Price: Under $35
Buy It: Logitech H540 USB Computer Headset/Logitech Store or Logitech H540 USB Computer Headset/Amazon
Microsoft LifeChat LX-3000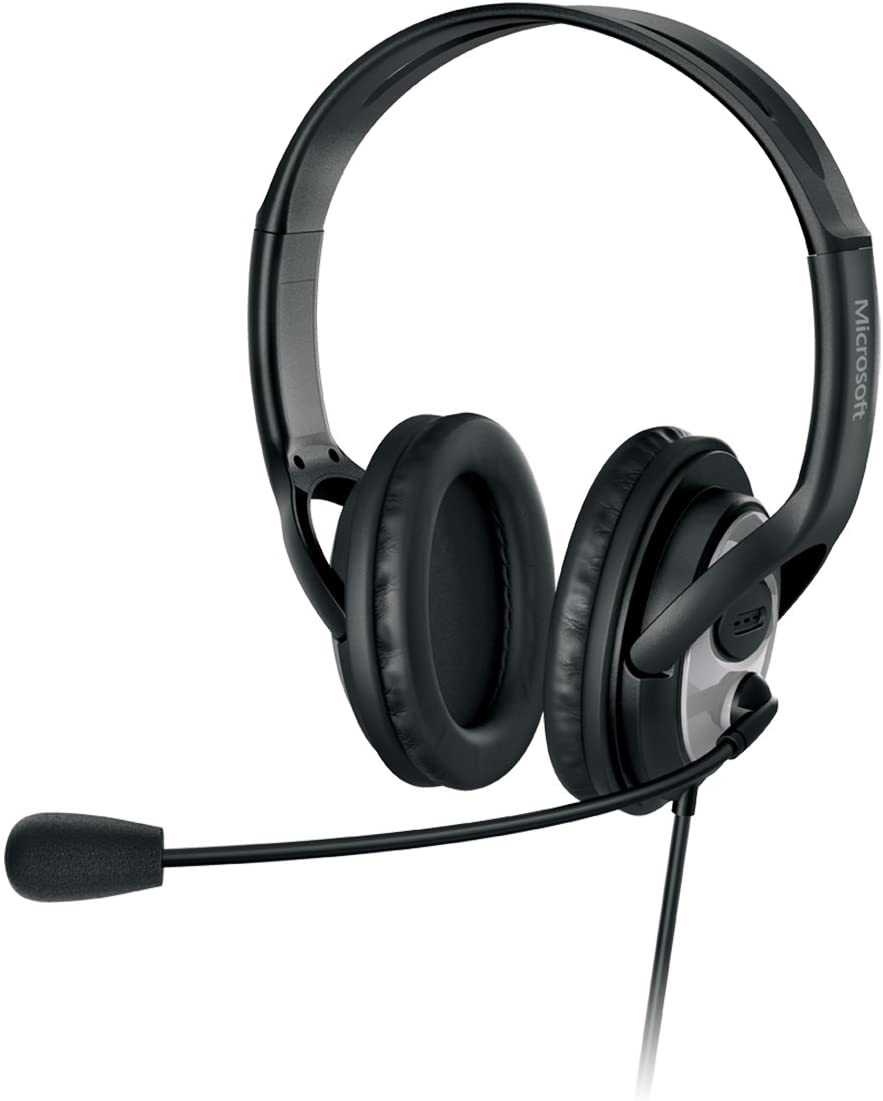 If you are a Windows user and want to stay in the Microsoft family, this headset offers clear digital sound and a built-in unidirectional pivoting boom microphone with acoustic noise cancellation. In addition, the leatherette over-ear headphone cups are comfortably padded and the headband is easily adjustable.

User Review: Many users remarked about how comfortable these headphones were to wear for extended periods of time as well as the audio quality. One reviewer said, "Great quality. Sound is great. Microphone captures your voice well and everyone can hear you perfectly."
Price: Under $40
Buy It: Microsoft LifeChat LX-3000/Amazon; Microsoft LifeChat LX-3000/Microsoft Store
Plantronics Blackwire 3220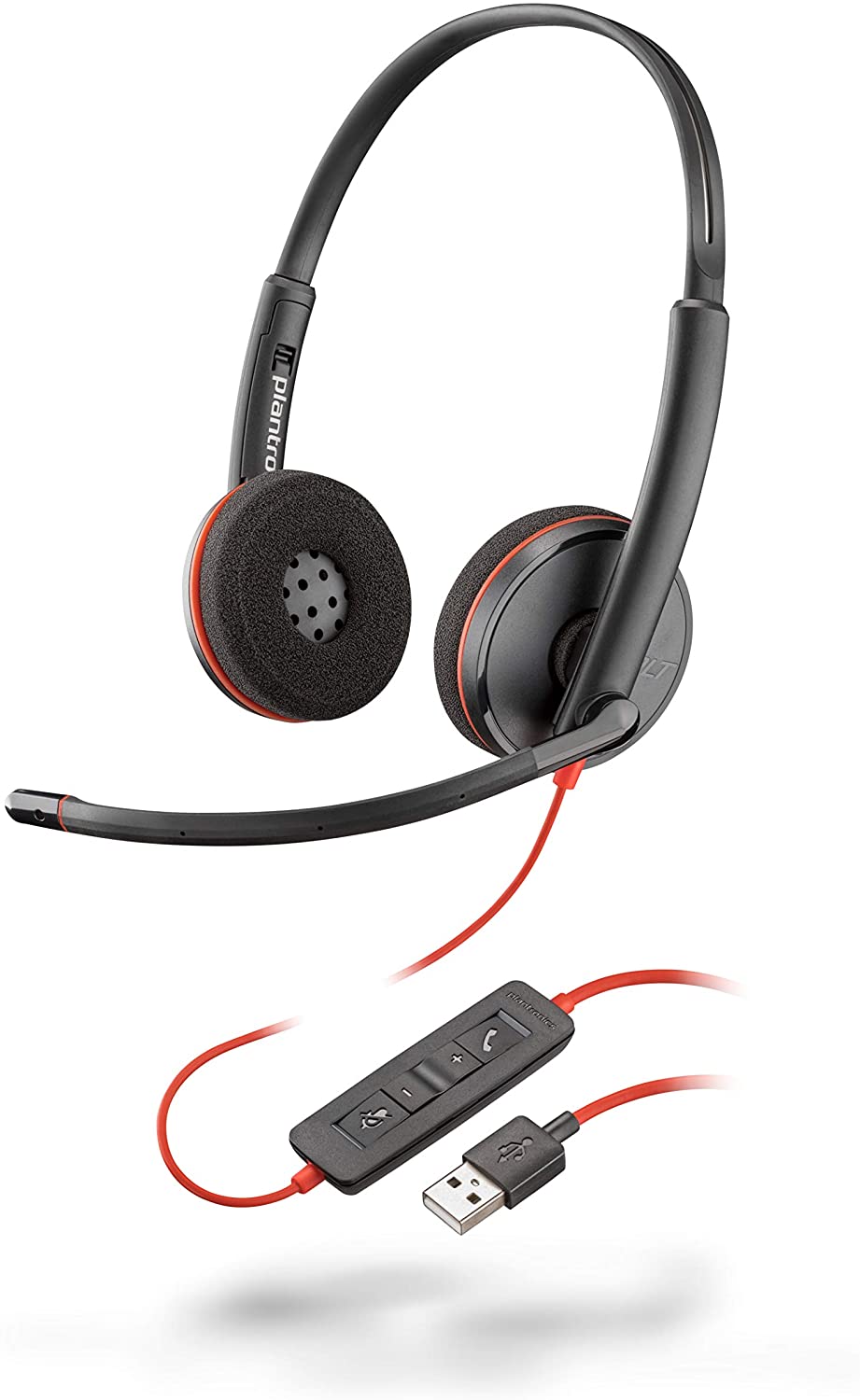 Another plug-and-play option, this headset model offers audio that automatically switches between PC wideband for calls and hi-fi stero for multimedia and music. Safety features include acoustic-limiting SoundGuard, for protection against sounds above 118 decibels. Inline controls (shown above) allow users to answer or end calls, control the volume, or mute.
User Review: Reviewers found a lot to like about this headset. One user said, "The audio quality is great! It fits over my head nicely and is light enough I can wear it all day.  My favorite feature is the bright red/green LEDs that indicate if I'm muted or not. The buttons to mute/unmute are large and easy to press, made of a nice hard plastic and not squishy or rubbery. I highly recommend this headset!"
Price: Under $50
Buy It: Plantronics Blackwire 3220/Amazon
Looking for more headsets specifically  for teachers? Check out our roundup of a dozen of the best here.
Have your own recommendations on the best student headphones? Let us hear them by leaving a comment below!