Jeanna Bryner

Updated May 7 at 10:23 a.m. ET
New Mexico has 4,291 confirmed cases of COVID-19, the disease caused by the new coronavirus (SARS-CoV-2), as of May 7, according to the state's health department, as well as 169 deaths. 
New Mexico has tested 85,684 individuals, and sits at number 37 on the list of U.S. coronavirus cases per state or territory, behind 35 states and Washington D.C. However, limited testing nationwide suggests that most states are significantly under-counting their cases.
The state health department has said it believes there are undetected cases and that the virus is actively spreading in the community; several of the patients confirmed to have the virus in the state appear to have never come in contact with anyone else known to have the virus.
Beginning May 6, large grocery stores, retail spaces, and restaraunts offering curbside or delivery service are required by executive order to ensure all employees have face coverings. The order expands to all essential businesses May 11.
Roads into Gallup, New Mexico were closed as part of an aggressive effort to control the outbreak in the city bordering badly-hit Navajo Nation. Gov. Michelle Lujan invoked a law designed to control riots in order to lock down the city. Eleven checkpoints and roadblocks have been set up around the city according to KRQE. The lockdown is set to lift at noon on May 7.
The New Mexico Department of Public Health's Women, Infants, and Children (WIC) program has shifted to curbside service for low-income pregnant, postpartum and nursing (breastfeeding) women, infants and children up to age 5 who are at nutritional risk. Find information about applying and scheduling an appointment here.
Cases by county:
Bernalillo County: 981
Catron County: 2
Chaves County: 25
Cibola County: 82
Colfax County: 5
Curry County: 23
De Baca County: 1
Doña Ana County: 180
Eddy County: 13
Grant County: 15
Guadalupe County: 15
Harding County: 1
Lea County: 14
Lincoln County: 2
Los Alamos County: 6
Luna County: 7
McKinley County: 1,337
Otero County: 9
Quay County: 4
Rio Arriba County: 24
Roosevelt County: 11
Sandoval County: 432
San Juan County: 844
San Miguel County: 4
Santa Fe County: 110
Sierra County: 1
Socorro County: 48
Taos County: 20
Torrance County: 17
Union County: 3
Valencia County: 55
Navajo Nation, which includes New Mexico's McKinley, San Juan, and Cibola counties, as well as parts of Arizona and Utah, has been badly hit by COVID-19 (Dikos Ntsaaígíí-19). The nation reported 2,654 positive tests and 85 laboratory-confirmed COVID-19 deaths as of April 27, as well as 12,170 negative tests. Those numbers are included in statewide statistics for the three states.
The nation department of health has tested 7% of its citizens, compared to the approximately 2% of U.S citizens who have been tested.
The Navajo Nation issued a stay-at-home order March 25. On April 9, President Jonathan Nez announced that he and Vice President Myron Lizer were self-quarantining following exposure to an infected person. The nation has put in place a seven-day-a-week curfew from 8 p.m. to 5 a.m. local time, as well as an ongoing series of 57-hour-long curfews between 8:00 a.m. Friday and 5:00 a.m. Monday every weekend. As of now, the weekend curfews are scheduled to continue through May 11. On April 17, the Navajo Department of Health issued an emergency order mandating the use of the masks in public.
Native Americans both in and outside Navajo Nation collectively represent 41.47% of New Mexico's coronavirus patients, according to data from the state's department of health. Just 10.5% of the state's population is Native American, according to the census bureau.
The New Mexico state health department said positive cases had been detected in several group living facilities, where the virus can spread rapidly:
Advanced Health Care of Albuquerque in Albuquerque
Albuquerque Heights Healthcare and Rehab in Albuquerque
Aztec Health Care in Aztec
Beehive Homes in Farmington
Bonney Family Home in Gallup
Brio Assisted Living in Albuquerque
Cedar Ridge Inn in Farmington
Central Desert Behavioral Health in Albuquerque
Clayton Nursing and Rehab in Clayton
Haciendas of Grace Village in Las Cruces
Ladera Center in Albuquerque
Las Palomas Center in Albuquerque
La Vida Llena in Albuquerque
Legacy Santa Fe in Santa Fe
Life Care Center of Farmington in Farmington
Little Sisters of the Poor in Gallup
McKinley Care Center in Gallup
Namaste House Assisted Living in Farmington
The Neighborhood in Rio Rancho
Red Rocks Care Center in Gallup
Sandia Ridge Center in Albuquerque
Spanish Trails Rehabilitation Suites in Albuquerque
Sundance Care Home in Gallup
Taos Living Center in Taos
Tohatchi Area Opportunity Services (TAOS) in Tohatchi
Tungland Corporation in Farmington
Uptown Genesis in Albuquerque
The Village at Alameda in Albuquerque
Wellbrook Rehabilitation Center in Farmingto
For anyone with symptoms of COVID-19, such as a fever, cough or shortness of breath, the health department says to call your health care provider or the department's dedicated COVID-19 hotline: 1-855-600-3453. The state also has a website to help concerned residents determine whether they need to be tested. A map of testing sites across the state is available here.
On April 1, the state health department relaxed guidelines for who may be tested in the state. According to the state goverment, anyone who meets these criteria may be tested:
Asymptomatic people who are close contacts or household members of New Mexico residents who have already tested positive for the coronavirus
Asymptomatic residents in nursing homes
Asymptomatic people in congregant settings such as homeless shelters, group homes, detention centers
Symptomatic people displaying the COVID-19 symptoms of cough, fever or shortness of breath
On Friday (April 24), Gov. Michelle Lujan Grisham announced that non-essential business would need to remain closed until at least May 15, the Las Cruces Sun News reported. 
As of March 27, the governor has ordered air travelers to New Mexico to self-isolate for at least 14 days. "Air travelers who fail to voluntarily self-isolate will be subject to forced isolation or quarantine by the New Mexico Health Department," Grisham said in a statement.
On April 24, Grisham's Economic Recovery Council, which will plan the state's reopening, met for the first time according to KOB4.
On April 6, Grisham issued an order designed to begin freeing people from jails and prisons.
Community spread has been confirmed in New Mexico. As of March 25, the state is instructing all residents to stay home except for outings that are essential for health, safety and welfare. All businesses, except those deemed essential, have been ordered to close, according to the state's department of health.  The state is also restricting and regulating the sale of personal protective equipment due to shortages.
All of the state's public schools, grades K–12, are closed for three weeks beginning Monday (March 16), the New Mexico Public Education Department said in a statement. Some universities and colleges are also suspended (Local news site KQRE has a list of state universities and colleges that will be closed). The news site KQRE also has a list of places that will continue to deliver meals to students throughout the state. 
On March 17, state Grisham ordered all mass gatherings to be canceled and that restaurants and other eateries stay open only for take-out or delivery. She also directed the closing of shopping malls, recreational facilities, gyms and theaters, KFox14 reported. 
COVID-19 testing sites in New Mexico
Albuquerque
PresNOW
(505) 596-2200
4515 Coors Blvd NW 87120
Daily: 9 a.m. – 7 p.m.
Optum Urgent Care
Optum Triage line (505) 232-1010
5150 Journal Center Blvd NE 87109
M – F 7 a.m. – 7 p.m.
Saturday – Sunday: 7 a.m. 5 p.m.
Optum Primary Care
Optum Triage line (505) 232-1010
13701 Encantado Rd. NE 8712
M – F:  8 a.m. – 5 p.m.
Rio Rancho
Rio Rancho Family Practice
Optum Triage line (505) 232-1010
1721 Rio Rancho Blvd. SE 87124
M – F:  8 a.m. – 5 p.m.
Española
Presbyterian Española Hospital
(505) 753-7111
1010 Spruce St. 87532
Daily: 8 a.m. – 5 p.m.
Santa Fe
Christus St. Vincent Hospital
(505) 913-3361 (Call for hours)
455 St. Michaels Dr. 87505
Taos
Holy Cross Hospital
(800) 755-6236 (Call for hours)
1397 Weimer Rd. 87571
Gallup
Gallup Indian Medical Center
(505) 722-1000
516 E Nizhoni Blvd 87301
24 hours/7 days a week
Coronavirus science and news
On March 14, the state Department of Health announced it was ordering nursing homes to limit visitation to people with loved ones receiving end-of-life care. The limitations also affect "facilities providing assisted living, adult day care, hospice and rehabilitation for older adult patients. Facilities where older adults live or that provide services to them are strongly encouraged to implement the recommendations as is reasonably appropriate," the statement said. Those recommendations include screening visitors for temperature, implementing hand washing for visitors upon entry and requiring an escort for visitors to and from rooms.
Originally published on Live Science.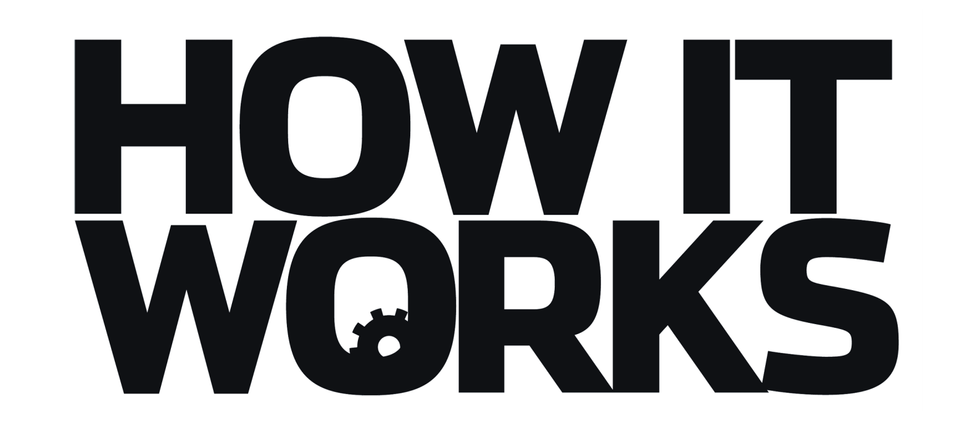 OFFER: Save at least 53% with our latest magazine deal!
With impressive cutaway illustrations that show how things function, and mindblowing photography of the world's most inspiring spectacles, How It Works represents the pinnacle of engaging, factual fun for a mainstream audience keen to keep up with the latest tech and the most impressive phenomena on the planet and beyond. Written and presented in a style that makes even the most complex subjects interesting and easy to understand, How It Works is enjoyed by readers of all ages.
View Deal
Coronavirus science and news
Coronavirus science and news