Brandon Specktor

Last updated April 30 at 4:35 p.m. ET.
Oklahoma is reporting 3,618 confirmed cases of COVID-19 and 222 deaths, according to the Oklahoma State Department of Health. Community spread has been confirmed in the state, and the Oklahoma State Department of Health said on March 23 it will no longer be releasing the number of pending and negative tests.
Latest updates:
— On Thursday (April 23) Governor Kevin Stitt  announced a three-tiered plan to  reopen nearly all of Oklahoma's closed businesses by mid-June, The Oklahoman reported. Beginning Friday (April 24), self-care businesses including hair salons, barbershops and spas can reopen on an appointment-only basis, Stitt said, so long as there are not county-level restrictions prohibiting them from doing so.
On May 1, many other businesses — including restaurants, movie theaters, gyms and places of worship — can reopen statewide. If COVID-19 case numbers and hospitalization do not rise for 14 days, the state will begin to reopen bars and other businesses, Stitt said.  
Dr. George Monks, president of the Oklahoma State Medical Association, called the plan "hasty at best" and cautioned against reopening businesses, The Oklahoman reported.
"Even without widespread testing, Oklahoma has seen an ongoing growth in the number of cases, hospitalizations and deaths in the past week alone," Monks said.
— On Monday (April 20) a federal judge ordered that all abortion procedures can resume in Oklahoma, effective Friday. Governor Stitt previously included abortions in his ban on minor medical procedures and elective surgeries, The Oklahoman reported. The temporary ban included pill-based abortions, even though those procedures do not impact the number of available hospital beds for COVID-19 patients, which governor Stitt claimed was the point of the executive order.
— On Friday (April 17) the Oklahoma State Department of Health conducted its first round of antibody testing, sampling blood from 1,000 random individuals with no COVID-19 symptoms. From this preliminary test, department officials found few people with antibodies related to the virus. 
The presence of antibodies means "you've been exposed to the virus — that your immune system has seen it and reacted to it. It doesn't mean necessarily much else," interim state epidemiologist Aaron Wendelboe told The Oklahoman. Much more widespread testing is required to draw any meaningful conclusions from these results, he added.
— On Monday (April 13) governor Stitt announced that health agencies no longer need approval to hire new employees during the COVID-19 crisis.
— On Friday (April 10) governor Stitt announced he signed 452 commutations to help reduce prison overcrowding during the pandemic. A prior news release said 404 individuals would be released on April 16, but the governor's office said this was an error, and many fewer individuals will actually be released on the 16th. (The governor's office did not provide a specific number).
— Also on Friday, the state Department of Health announced that the pandemic is predicted to peak in Oklahoma on April 21, with a death toll close to 500 by the start of May.
"This model assumes continued compliance with social distancing practices by the Oklahoma population through May 1," the Health Department said.
— In a news conference on Tuesday (April 7) governor Stitt said he is "cautiously optimistic" that the rate of COVID-19-related hospitalizations is starting to flatten.  
"Yesterday afternoon, we had 407 patients in hospitals across Oklahoma with COVID or COVID-like symptoms. Last Monday, we had 560," Stitt said. "We are seeing proof here in Oklahoma and across the country that our social distancing is working." 
The governor added that the state is well-prepared with personal protective equipment (PPE) for first responders as the case count continues to rise.
— In an emergency session convened Monday morning (April 6), Oklahoma's Legislature approved governor Stitt's declaration of a state health emergency. The declaration gives Stitt and Commissioner of Health Gary Cox broad powers to respond to the COVID-19 outbreak in the state, The Oklahoman reported. 
Stitt will be able to temporarily suspend laws and regulations that interfere with the state's ability to respond to the pandemic, and gives Stitt the ability to transfer up to $50 million in state funds between agencies, among other things. This is the first time such a declaration has been enacted in Oklahoma since the legislature passed the Catastrophic Health Emergency Powers Act in 2003. 
Stitt has said he intends to use the act to relax occupational licensing requirements for health care professionals, construct "surge" hospitals to relieve overburdened health care centers and access some private medical information about citizens to better inform first responders. The declaration lasts 30 days.
— On Wednesday (April 1) governor Stitt extended his executive order closing all "non-essential" businesses to cover all 77 Oklahoma counties. Businesses must remain closed through April 30, the governor announces. Stitt continues to resist implementing a statewide "shelter in place" order, despite requests from health care experts and Democratic legislators, The Oklahoman reported. 
Two cities — Tulsa and Oklahoma City — previously issued shelter-in-place orders, restricting all citizens from leaving home for anything but essentials. The two cities account for more than one quarter of the state's population.
Governor Stitt previously enacted a "safer-at-home" policy to mandate the state's vulnerable populations (including elderly citizens as well as citizens with autoimmune disorders) to remain at home except for essential travel to the grocery store or pharmacy. Stitt is asking those citizens to self-isolate until April 30.
— On Sunday (March 29), governor Stitt imposed new travel restrictions on anyone coming to Oklahoma from six known COVID-19 "hot spots" — New York, New Jersey, Connecticut, California, Louisiana or Washington state. People arriving from those states must self-quarantine for 14 days, the governor said.
In response to the growing number of US coronavirus cases, the governor also banned all gatherings of more than 10 people across the state.
— On March 25 the State Board of Education voted to close all schools statewide from for the remainder of the school year, transitioning to distance learning instead.
Coronavirus science and news
— On Sunday (March 15) governor Stitt declared a state of emergency in all 77 counties. The executive order encourages state agencies to establish work-from-home policies for employees.
— Two members of the Utah Jazz NBA team — Donovan Mitchell and Rudy Gobert — tested positive for the disease while in Oklahoma City for a game against the Oklahoma City Thunder. The NBA has since suspended the rest of the season, and told all teams who have played the Utah Jazz since March 2 to self-quarantine (this includes the Cleveland Cavaliers, New York Knicks, Boston Celtics, Detroit Pistons and Toronto Raptors, CBS Sports reported).
Originally published on Live Science.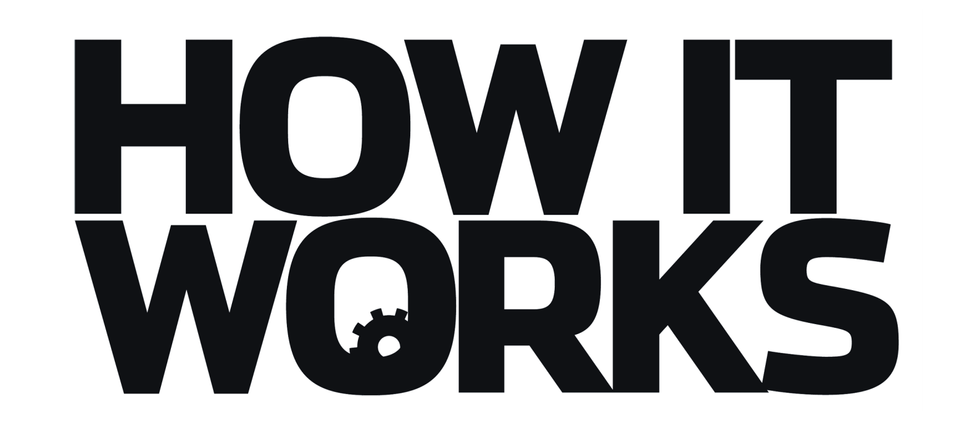 OFFER: Save at least 53% with our latest magazine deal!
With impressive cutaway illustrations that show how things function, and mindblowing photography of the world's most inspiring spectacles, How It Works represents the pinnacle of engaging, factual fun for a mainstream audience keen to keep up with the latest tech and the most impressive phenomena on the planet and beyond. Written and presented in a style that makes even the most complex subjects interesting and easy to understand, How It Works is enjoyed by readers of all ages.
View Deal