Kate Galgano

Wake up ten minutes before the first scheduled video call of the day, grab the first pair of sweatpants you see, brush your hair (and teeth if you're lucky), mosey over to the living room, and start teaching. That's what mornings look like for most of us right now.
Your systems and routines have likely gone out the window, along with your work pants and blouses. And it's perfectly okay to find comfort in your coziest sweaters and leggings right now.
Here are ten of our favorite loungewear pieces you can buy now that will totally transition to the classroom once our sense of normalcy and routine returns.
Just a heads up, WeAreTeachers may collect a share of sales from the links on this page. We only recommend items our team loves!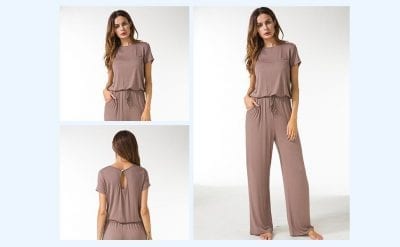 If you've never worn a jumpsuit before, quarantine is the time to try one. This version is super soft and feels like you're wearing pajamas. There will be no need to change into your "nighttime sweats" on days when you wear this piece. The best part? Throw a structured sweater or blazer on top for a chic and polished look for a post-quarantine happy hour.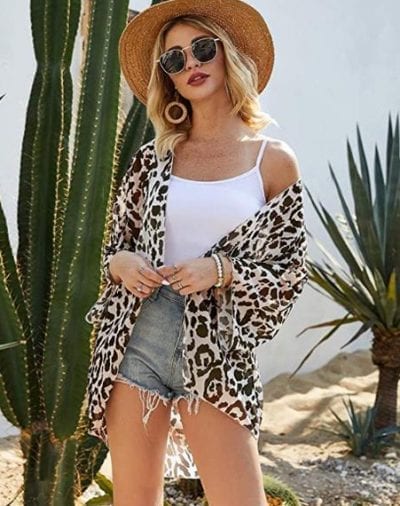 Kimonos are our ultimate favorite loungewear staple. This lightweight, airy piece is perfect for wearing around the house this spring and summer over tank tops, bathing suits, and more. Dress it up for the classroom by layering it over a dress or a solid top paired with a classic pair of straight-leg trousers.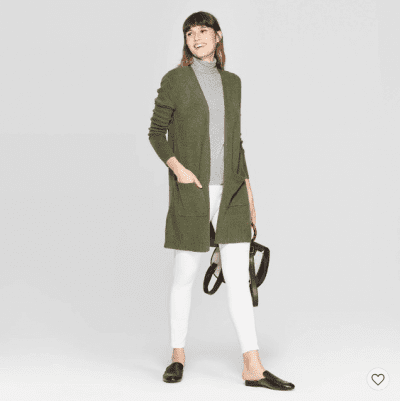 Cardigans are the ultimate layering piece. This midweight sweater is perfect for wearing over a tee and leggings for a cozy day around the house. Plus, it's just as comfortable layered over a cute dress and will make the perfect piece to throw on when running out to busy duty on a crisp fall day.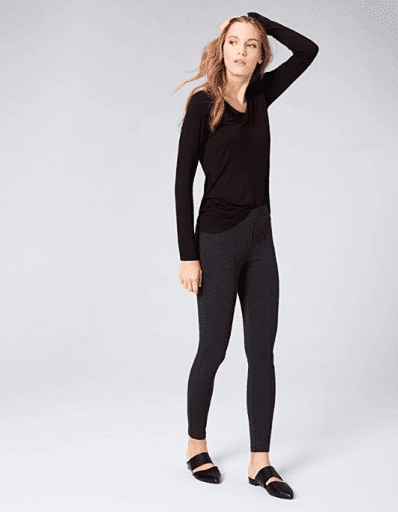 If you haven't worn jeans in over a month, these are for you. A step up from your everyday leggings, the ponte-knit holds its shape for all-day comfort. Plus, they are available in a variety of colors and inseam options. These will make the transition to getting dressed for work every day a bit easier as they are a totally acceptable option for the classroom.
Wide-leg pants are popping up everywhere this year, and we couldn't be more thankful because they are SO comfortable and forgiving. Wear these with a tee during quarantine for a breezy and effortless vibe, or pair them with your favorite blouse post quarantine for a perfectly on-trend look.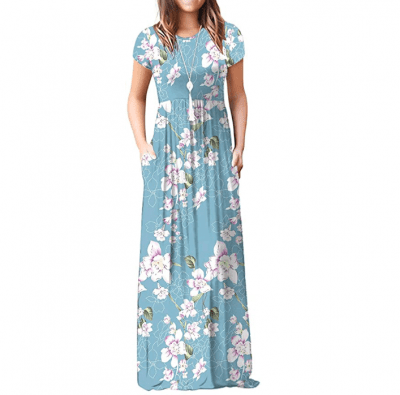 As the weather gets warmer and the days get brighter, it's fun to reflect that in our wardrobes. Enter this beautiful floral print maxi dress available in over 20 different color combinations and prints. It's soft, stretchy, lightweight, and just as comfortable as your favorite pair of leggings. We also like this for a fun and easy first-day-of-school outfit when schools reopen.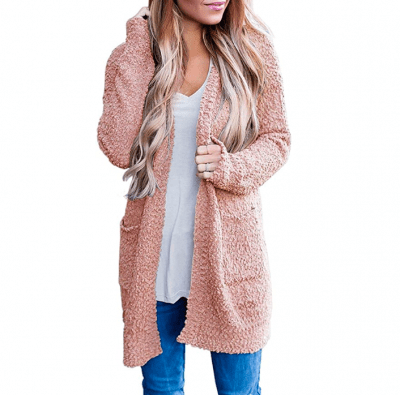 You will want to live in this perfectly soft and oversized sweater. It's one of our favorite loungewear items as we head into spring. Plus, it is the perfect way to bring some hygge into your new work-from-home life. It's super versatile and can be worn on cool summer nights or brisk fall mornings in the classroom.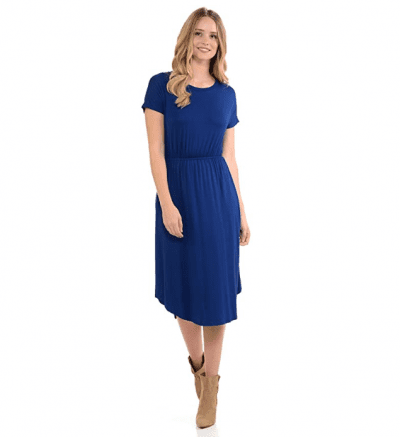 When you put this dress on, you will feel confident and prepared for the day no matter whether you're teaching from your makeshift dining room desk or the classroom. We love this dress in solid colors. It serves as a blank slate for endless accessorizing options. Think statement necklaces, blazers, cute waist belts, and more.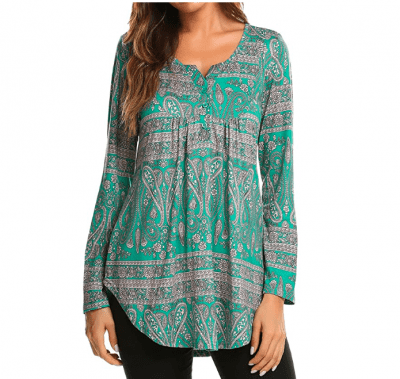 Even if you're wearing pajama pants or two-day-old sweatpants on the bottom, at least your top half will look cute with this fun henley! The colorful prints make it perfect for spring, and the tunic-length is ideal for wearing with leggings. This top is so versatile because it can be worn post quarantine in the classroom with slim-cut trousers or tucked into a pencil skirt.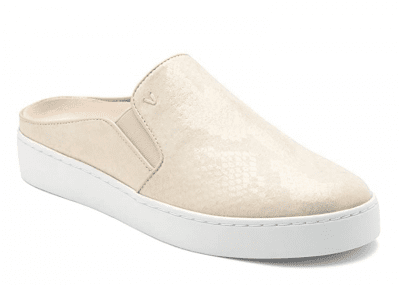 Mules are trending big time! We've seen them everywhere from our Instagram newsfeeds to the runways of high-fashion designers like Prada. While some mules can feel uncomfortable or like you're sliding around, this sneaker mule is the ultimate blend of fashion and comfort. Throw these on during quarantine to walk the dog, on a grocery store run, or around the house. Once schools open up, you'll be so thankful to have these in your daily wardrobe arsenal.
What are your favorite loungewear items? Share in the comments below or on our WeAreTeachers DEALS forum!
Also, check out 30 Ways Teachers Can Treat Themselves for Less Than $5!